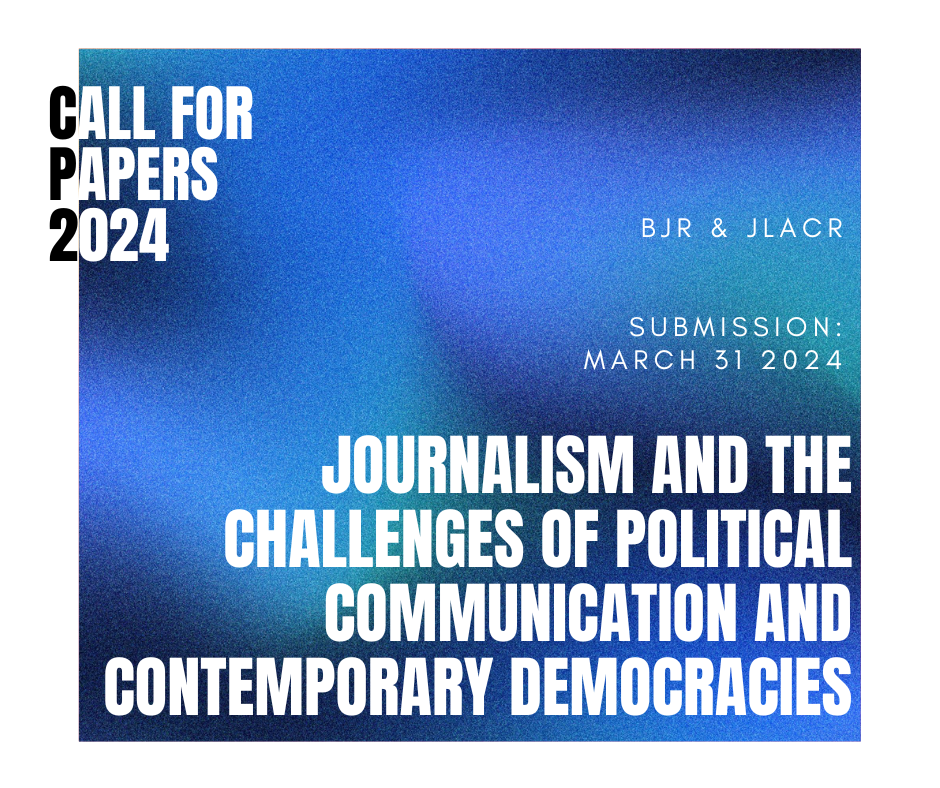 Brazilian Journalism Research is pleased to announce a special call for papers on the subject Journalism and the challenges of political communication and contemporary democracies. 
This CFP is a collaboration between BJR and the Journal of Latin American Communication Research (JLACR), published by the Latin American Association of Communication Researchers (ALAIC).
The special issue has the contribution of guest editors: Silvio Waisbord (George Washington University, United States) and Liziane Guazina (University of Brasilia, Brazil).
In face of threats to democracies and the reconfiguration of contemporary communication processes, this call for papers aims to stimulate debate about journalism's place in building public spaces of democratic resistance. In other words, how professional journalism can help fight against the new authoritarian populism, the growing precariousness of rights, and the use of political violence (including by governments) to prevent freedom of expression.
Important Dates:
Article submission: until March 31, 2024.
Article approval: until August 30, 2024.
Publication of edition: December 31, 2024.
Access the full CFP:
Journalism and the challenges of political communication and contemporary democracies (ENG)
O Jornalismo frente aos desafios da comunicação política e as democracias contemporâneas (PT)
El periodismo frente a los desafíos de la comunicación política y las democracias contemporáneas (ESP)
Le Journalisme face aux défis de la communication politique et aux démocraties contemporaines (FR)