Current Issue
Vol. 17 No. 3
Published December 30, 2021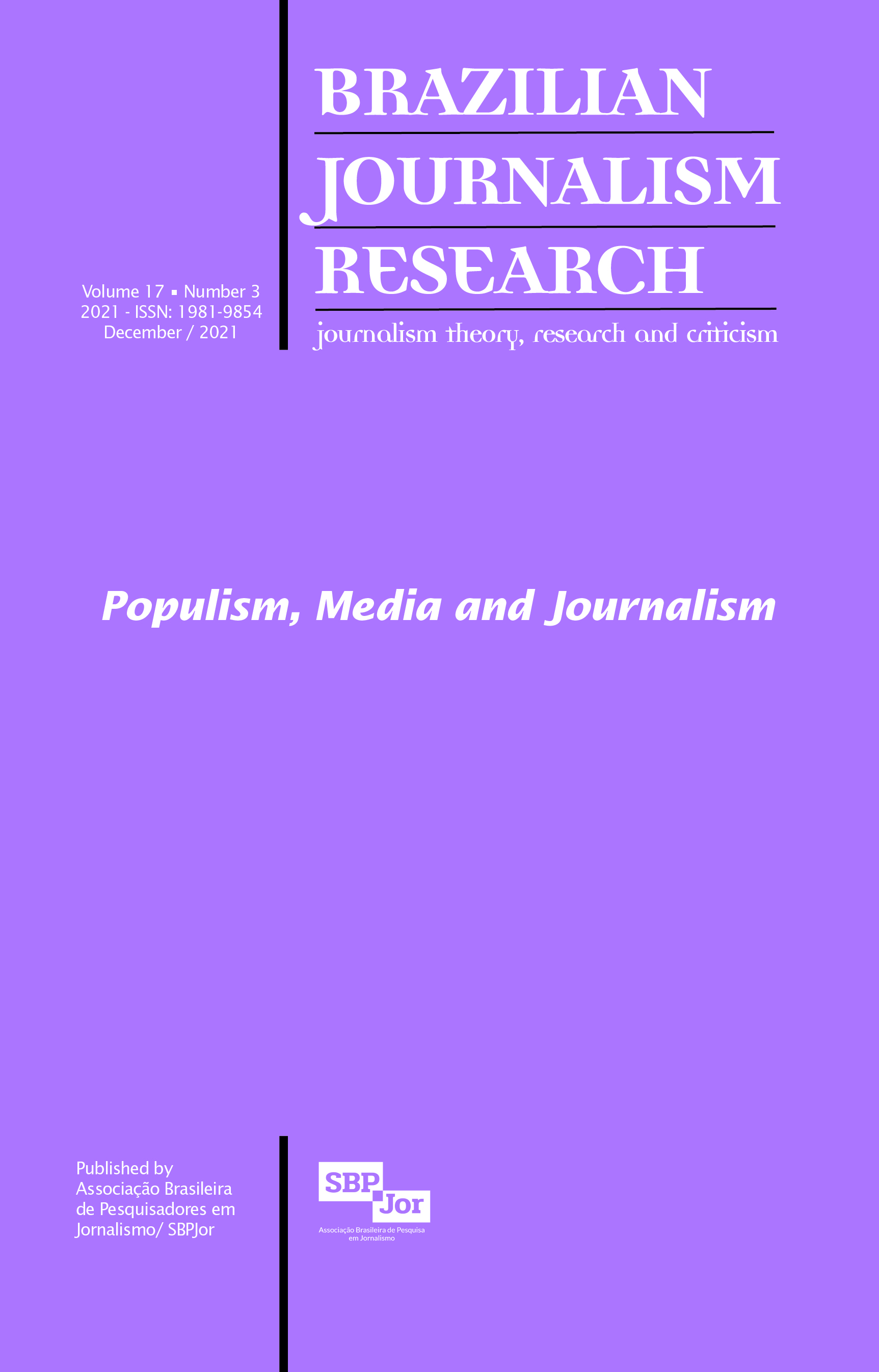 (December 2021): Populism, Media and Journalism
This special issue presents debates on Journalism and Populism, which had the collaboration of guest editors Julián Durazo-Herrmann, Tania Gosselin, Allison Harell (Université du Québec à Montréal, Canada).
Announcements
BJR Award for Best Review 2021
Brazilian Journalism Research (BJR), journal edited by Associação Brasileira de Pesquisadores em Jornalismo (SBPJor), is commencing a project that inteds to value the work of reviewers who help in the collective construction on knowledge. To do so, BJR is going to concede an yearly award to the best review submitted to the journal.
More…
Call for papers for 2023 (Vol. 19, n. 2): Virtual, Augmented and Mixed Realities in Journalism
Call for Papers
V. 19, n. 2, 2022

Virtual, Augmented and Mixed Realities in Journalism: Theory, Practice, Critique

Editors: Paulo Nuno Vicente (Universidade Nova de Lisboa, Portugal) and Sara Pérez-Seijo (Universidade de Santiago de Compostela, Spain)

Submission deadline: September 30, 2022
More…