Current Issue
Vol. 18 No. 2 (2022)
Published August 29, 2022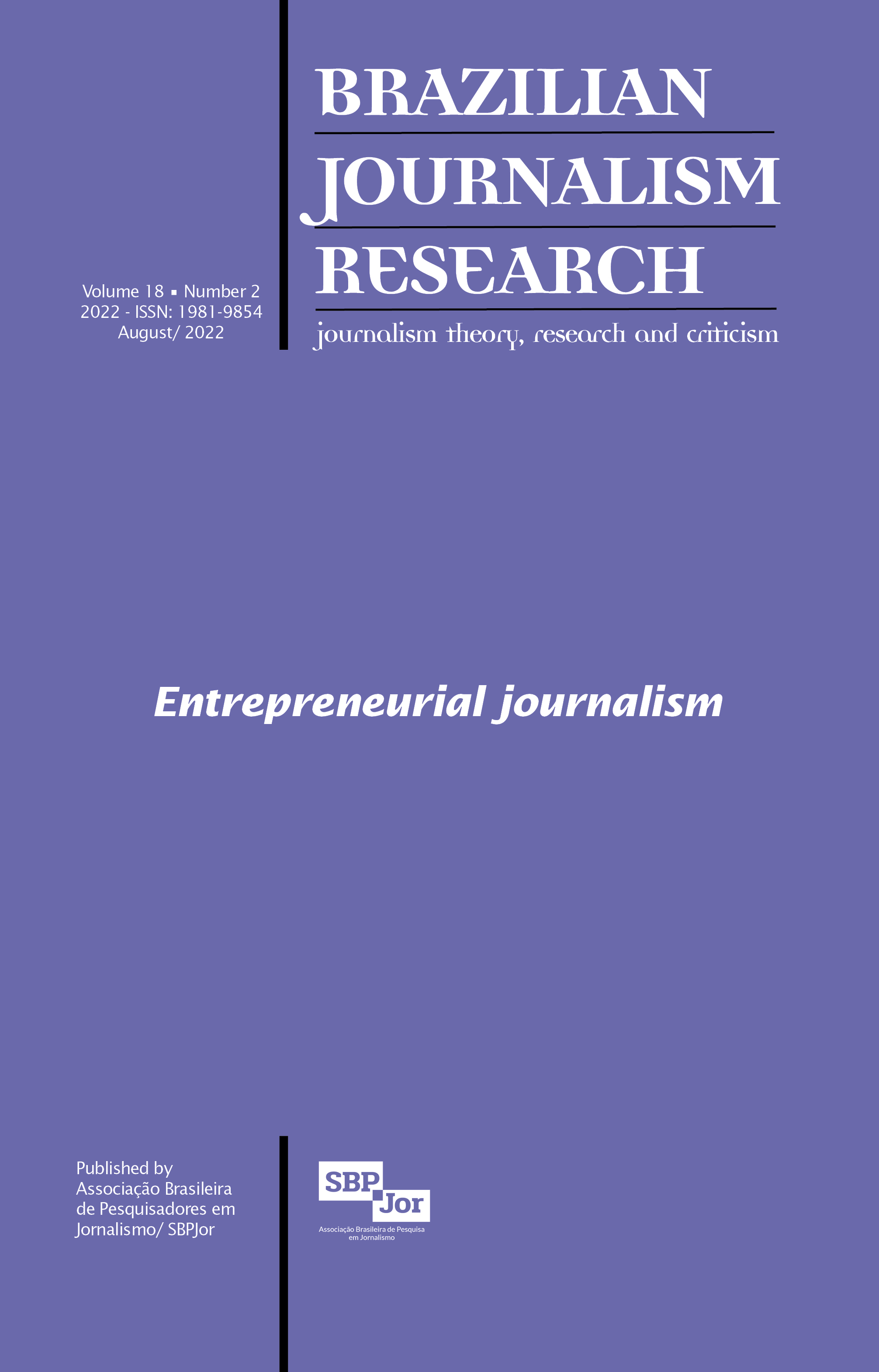 Entrepreneurial journalism: emerging models and lived experiences. Looking back and looking forward.
This special edition of Brazilian Journalism Research interrogates and collates the links between entrepreneurialism and journalism, in emergent journalistic practices and socioeconomic models. The growing recognition of entrepreneurial values and practices in the journalism domain has occurred against a backdrop of interlinked changes in journalism and media in the economic, technological, social, ideological and regulatory terrains.
Announcements
BJR is now part of SciELO Brazil catalog
The Scientific Electronic Library Online (SciELO) is a leading scientific database in Brazil.
More…