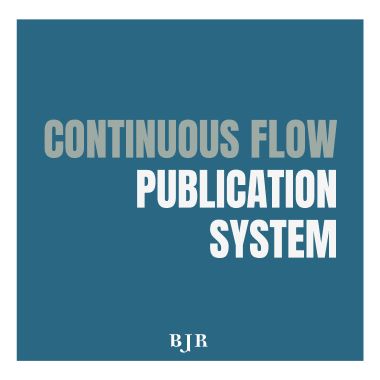 As of 2023, Brazilian Journalism Research (BJR) will be edited using a continuous flow publication system. This trend has been consolidating in recent years and aims to streamline the research communication process. BJR is part of the SciELO journal catalog, which has been encouraging the adoption of this publication model since 2015 due to the speed in publishing articles.
Our article submission and evaluation systems remain the same. The difference is in the way texts are made available to readers. Once an article is approved for publication, it will immediately be available on the journal's website without waiting for the edition to close for circulation. This favors dissemination and visibility and reinforces BJR's commitment to Open Science criteria, generating more value for researchers who publish in the journal.
The adoption of the continuous flow publication modality does not change the structure of BJR, which maintains its four-month periodicity and will continue to organize thematic dossiers. Additionally, the magazine's website has been remodeled to facilitate the visualization of publications. The latest finished edition is available on the home page, and readers can click to access articles. The website also publishes news about magazine updates, calls for papers, awards, events, and more.