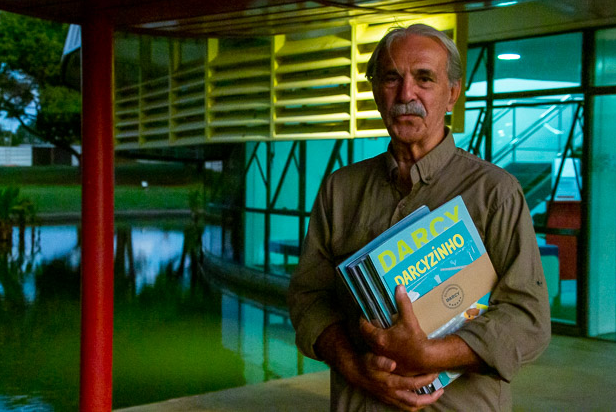 Photo: Luis Gustavo Prado/Secom UnB
The Brazilian Journalism Research editorial board expresses condolences for the passing of Professor Luiz Gonzaga Figueiredo Motta, at the age of 80, yesterday (June 09th).
Motta was one of BJR's founders and acted as the journal's executive editor from 2005 to 2007, playing a crucial role in shaping its editorial identity, which he described as "a natural forum" for integrating Brazilian researchers into the international community of journalism debates. This statement is recorded in the editorial "Consolidating our Identity," volume 2, from 2006:
"BJR is part of a tremendous citizenship movement that has been taking place in Brazil in the last two or three decades. Within the scope of this movement, SBPJor and its journal are a small part of the growing media criticism crusade (inside and outside the academic and professional environments). Although the journal rigorously maintains its strictly scientific profile, it does not exist outside society's concerns. In this sense it seems that the journal is indirectly helping to form critical thinking regarding journalism 's social and political questions".
Motta's efforts, along with all the researchers who followed his lead at BJR, are an integral part of the life of the journal and underpin the work we continue to carry out, nearly 20 years later.
During this sad moment, we extend our heartfelt condolences to the grieving family and friends. May the memories of his kindness bring solace and courage.
BJR Editorial Board
Laura Storch, Lia Seixas, Kérley Winques, Nélia Del Bianco, Débora Gadret