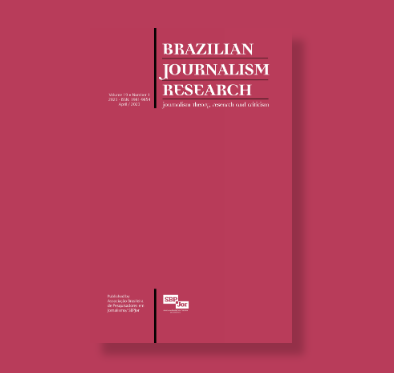 The editorial team of Brazilian Journalism Research is pleased to announce the publication of its first issue of this year, April 2023. The issue features five texts, produced by researchers from different geographical contexts, such as Brazil, Portugal, Spain and Chile.
From 2023 on, BJR adopts the continuous flow publication system. The texts of this and the next editions are being published since the beginning of this year, as they are approved in the evaluation and review stages. The continuous publication of articles, without the need to wait for the full composition of each issue, promotes speed in the communication process and makes research available in advance, contributing to the qualification of scientific work at all levels.
BJR receives submissions in continuous flow and is dedicated to the publication of high quality scientific papers on Theory, Research and Criticism, which have Journalism as an object of study from an interdisciplinary perspective. Consider BJR for the publication of your research results!
We invite our readers to browse through the published titles and get to know the new issue:
THREE SCENARIOS IN 25 YEARS OF JOURNALISM RESEARCH (1997-2021)
CARLOS EDUARDO FRANCISCATO
CULTURAL JOURNALISM IN BRAZIL AND PORTUGAL: a cross-country analysis (2012-2018)
MARIANA SCALABRIN MÜLLER, ROSA CABECINHAS, DORA SANTOS SILVA
JOURNALISTIC NARRATIVES ABOUT THE "DAY OF FIRE": a Luso-Brazilian perspective on the Amazon
THAÍS BRAGA, SANDRA MARINHO
THE IRRUPTION OF DIGITAL NATIVES ON THE CHILEAN MEDIA LANDSCAPE: analysis of the academic impact in front of web and social networks (2004-2022)
CARLOS RODRÍGUEZ-URRA, MAGDALENA TRILLO-DOMÍNGUEZ, VÍCTOR HERRERO-SOLANA
LOOKING FOR A MEDIA BUSINESS MODEL: an exploratory study focusing on six native Chilean digital media
RENÉ JARA, ANTOINE FAURE, NICOLAS DEL VALLE ORELLANA