Edição Atual
v. 17 n. 2
Publicado em agosto 30, 2021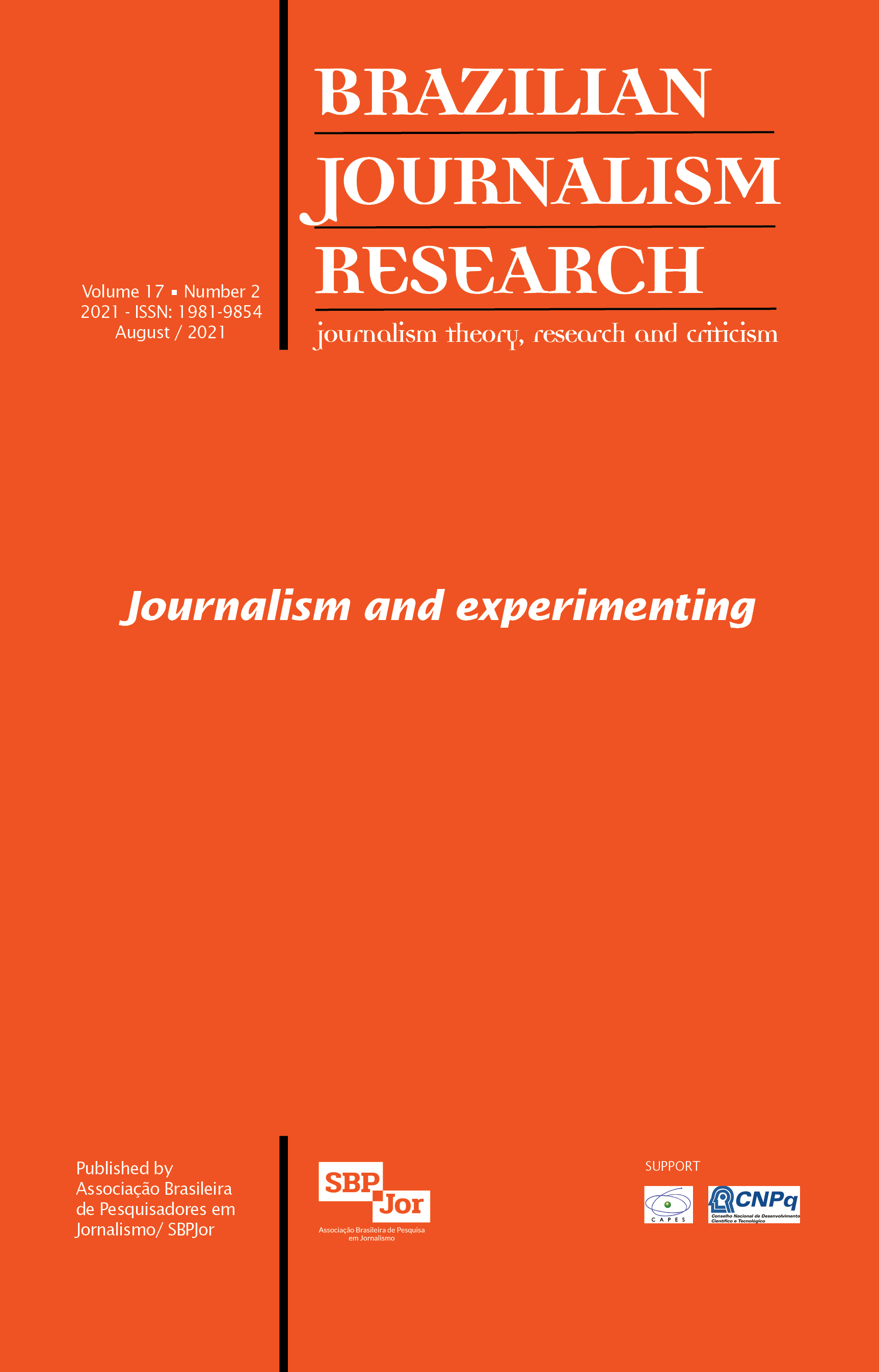 (August 2021): Journalism and experimenting
This special issue features articles tied to the Journalism and Experimenting dossier, which had the collaboration of guest editors Philippe Useille (Université Polytechnique Hauts-de-France) and Monica Martinez (University of Sorocaba).
Anúncios
Prêmio BJR de Melhor Parecer 2021
A Brazilian Journalism Research (BJR), periódico editado pela Associação Brasileira de Pesquisadores em Jornalismo (SBPJor), inicia neste ano um projeto de valorização do trabalho dos pareceristas que auxiliam na construção coletiva do conhecimento. Para tal, passa a atribuir um prêmio anual ao melhor parecer emitido para artigos submetidos à revista.
Mais…
Call for papers for 2023 (Vol. 19, n. 2): Virtual, Augmented and Mixed Realities in Journalism
Call for Papers
V. 19, n. 2, 2022

Virtual, Augmented and Mixed Realities in Journalism: Theory, Practice, Critique

Editors: Paulo Nuno Vicente (Universidade Nova de Lisboa, Portugal) and Sara Pérez-Seijo (Universidade de Santiago de Compostela, Spain)

Submission deadline: September 30, 2022
Mais…