Current Issue
Vol. 18 No. 3 (2022)
Published December 28, 2022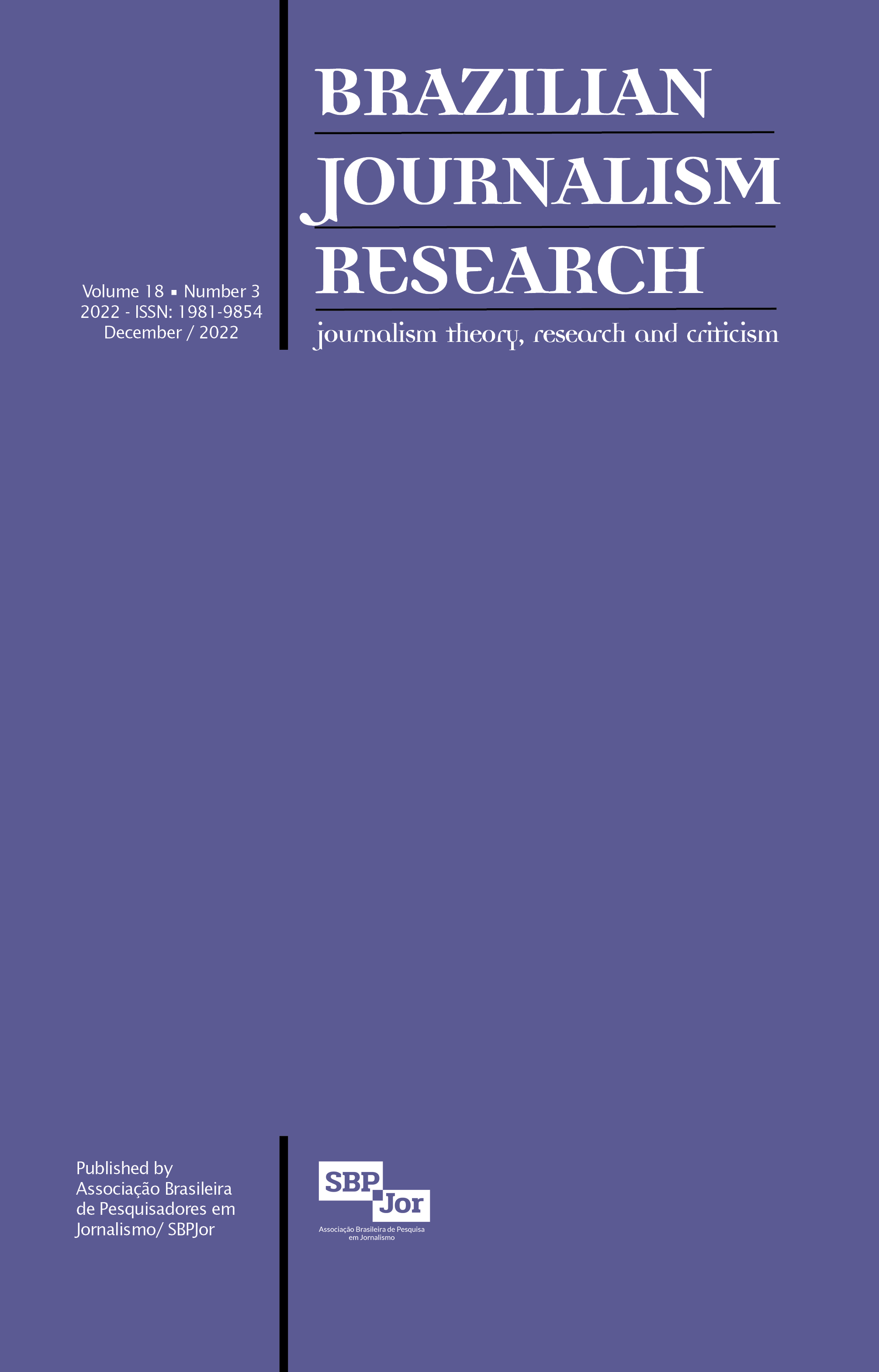 December 2022
Brazilian Journalism Research | V.18, n.03. The edition features five texts, produced by researchers from different geographical contexts, such as Brazil, Portugal, Egypt and Ireland.
Announcements
Militant, Activist and Combat Journalism: submissions open until March 31, 2023
Guest Editores: Denis Ruellan (Sorbonne Université, França), Salvador De León (Universidad Autónoma de Aguascalientes, México) e Rogério Christofoletti (Universidade Federal de Santa Catarina, Brasil)
More…
BJR is now part of SciELO Brazil catalog
The Scientific Electronic Library Online (SciELO) is a leading scientific database in Brazil.
More…